Security Risk Management ConsultanTS - SRMC
The SRMC® is a 12 day residential course run from the Emergency Planning College (EPC) near York, followed by a period of post-course assignment work and further personal study.
This course was designed and is run entirely by leading authorities and subject matter experts from within the security, risk, crisis and disaster management industries. By collaborating with experts from across the Public, Private and Voluntary sectors, we have created a distinctive educational experience which continues past the end of the course with ongoing support from staff, lecturers and the wider SRM Alumni network.
We are extremely proud of the level of expertise we can call upon to deliver the SRMC® course. Below is just a snapshot of the leading voices that you will engage with during your course;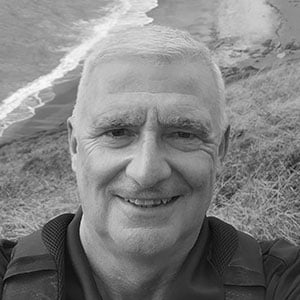 Dai Jenkins MBE
Professional Consulting / WRU Elite Performance Advisor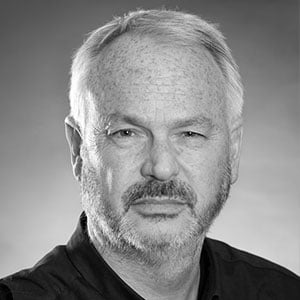 Tim Marshall
Best Selling Author & Former Political Editor Sky News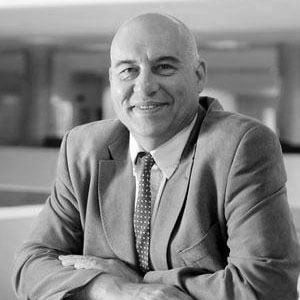 Professor Edward Borodzicz
Emergency, Crisis and Disaster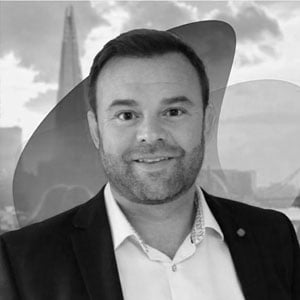 SIMON WEST MSc
Cyber Advisory Lead at Resilience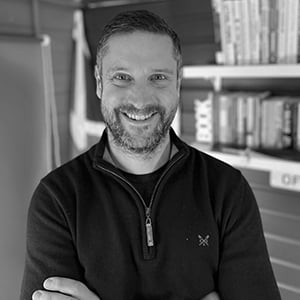 BRUCE BOXALL-HUNT MBA
Incident Management Lead at HM Government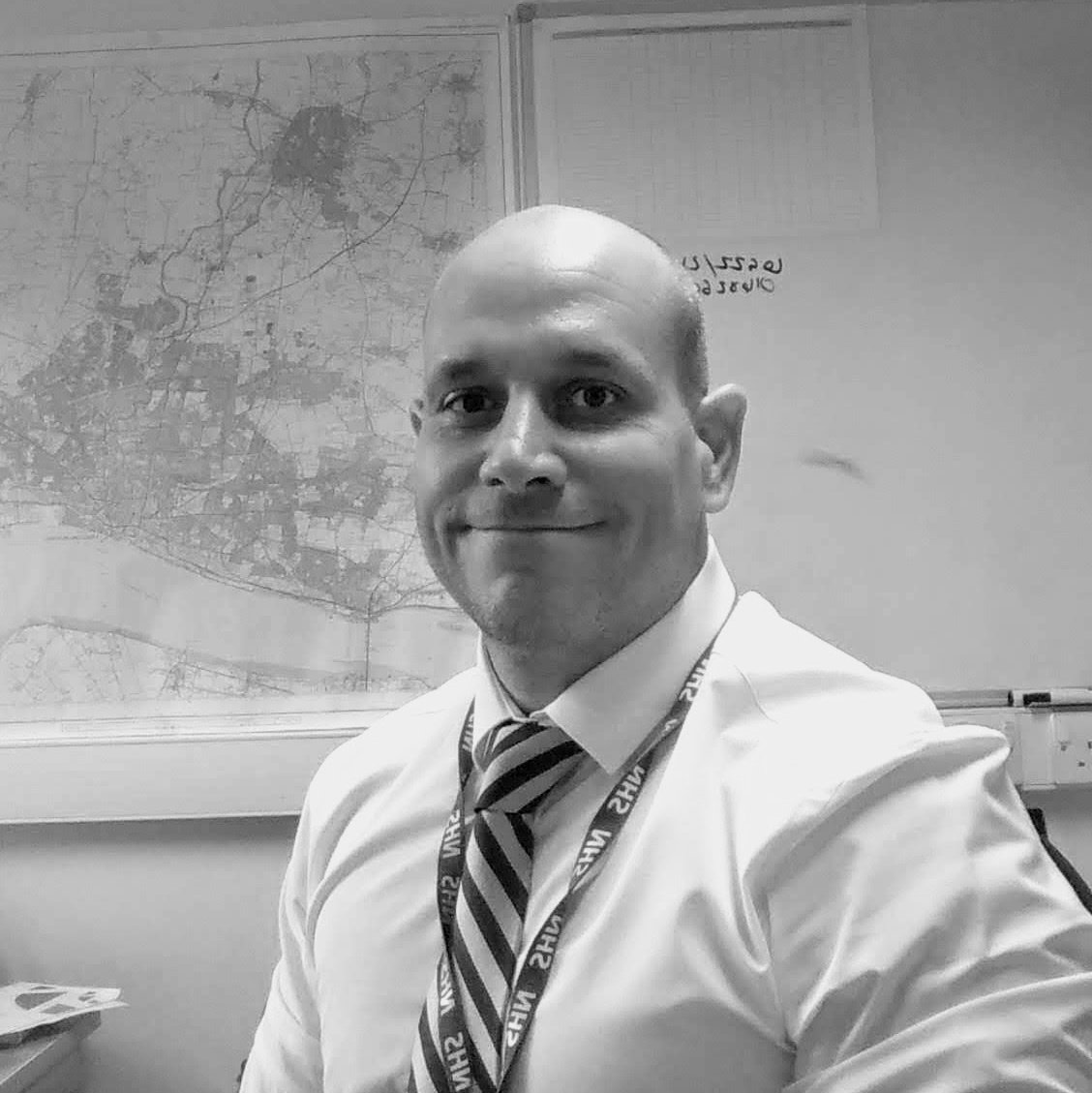 Chris Watson MBA
Global Security Advisor at MSI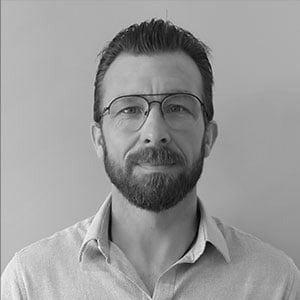 PETE KLEIN MSc
Human Risk, Nuclear and Defence Industries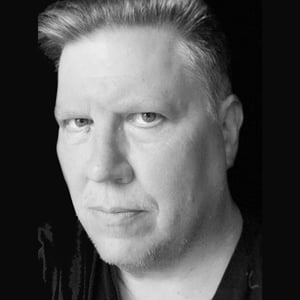 John Donald
Best Selling Author and Senior Cyber Advisor at AXIS Capital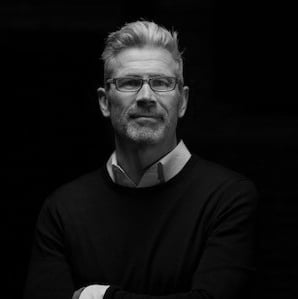 Marcus Oldroyd
Kidnap and Ransom Negotiator, Founder of The Bureau Consultancy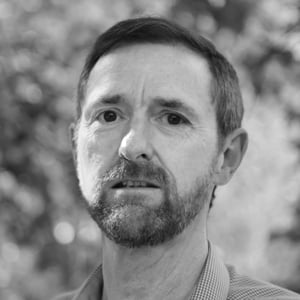 Peter Tarrant MBE
Training and Development Specialist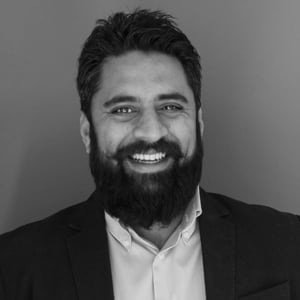 Riz Omar
Director of Global Operations at Priavo Security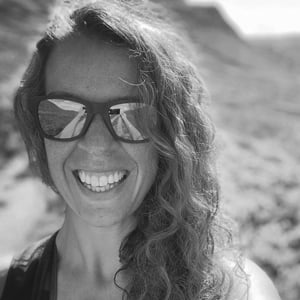 Louise Watson
Risk Management Specialist at Secret Compass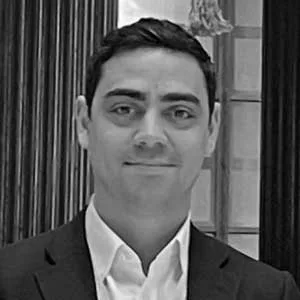 SHARIF GARDNER MSc
Head of Law Enforcement at SANS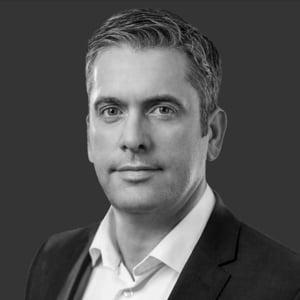 Barry Roche
Business Strategist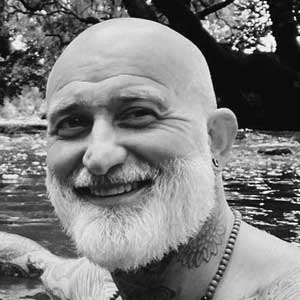 Kevin O'Neill
Human Performance, Founder of Breatheolution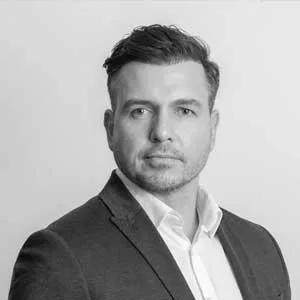 Dr. Mark Grant
Head of Risk at Sky News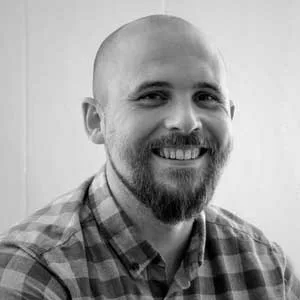 Luke Blake MBA
Organisational Resilience, Oakwood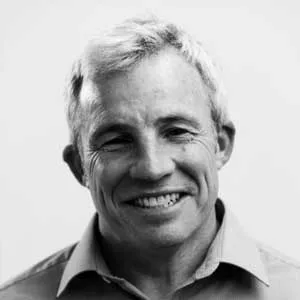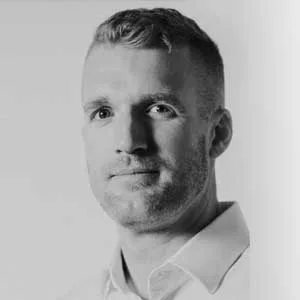 Bryn Frere-Smith
NGO Security Advisor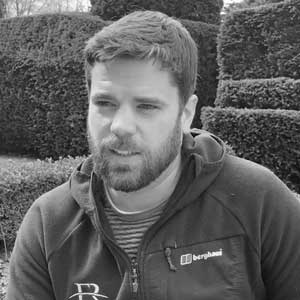 Andrew Seaward MSc
Protective Security Manager at Deloitte
What does the course cover?
The course is carefully designed to provide a comprehensive understanding of risk management and its role in the broader commercial landscape, catering to the needs of the wider security industry. As the UK's leading centre for organisational resilience, the Emergency Planning College (EPC) is equipped to provide an ideal learning environment.
The program aims to enhance your skills and knowledge in risk management, leading to recognised qualifications and practical expertise. Frontier are proud to have over 1,500 SRM Alumni Graduates employed and consulting across a diverse range of sectors and industries within FTSE250 and S&P500 companies including; the 'Big 4' consultancies, defence, energy, aviation, mining, and media.
Moreover, the course will equip you with an array of skills, such as:
Risk Management Models and Implementation
Risk Assessment
Country Threat and Vulnerability Assessment
Journey Management and Evacuation Planning
Crisis and Disaster Management
Business Communications
Finance and Budget Control
Information and Cyber Security
History of Risk
Post Disaster Recovery
Security Consultancy and Report Writing
Detecting Deception, Influencing Skills and Eliciting Information
Personal Branding and First Impressions
Open Source Intelligence
Voluntary Principles of Security and Human Rights
Corporate Social Responsibility
Bid and Proposal Writing
Politics and Extremism
Mastery of Risk
Kidnap and Ransom
Crisis Communication and Negotiation
The last few years has challenged us all; leaving individuals and businesses of all sizes in an ever-increasing state of uncertainty. Delivering world-class training, building clients' capabilities and developing security solutions remains our priority, with the aim to support our students and clients now more than ever to operate successfully in the security and risk management industry.
2024
SRMC

®

59 – Monday 19th February – Friday 1st March
SRMC

®

60 – Monday 3rd June – Friday 14th June
SRMC

®

61 – Monday 2nd September – Friday 13th September
SRMC

®

62 – Monday 25th November – Friday 6th December
What are my qualification options?
We appreciate that finding the right course for you, whatever stage of research you are at, is an overwhelming process. If you'd like any more information, we'd love to chat. Send us a message below or give the team a call on 01298 811 005.
As a Colonel in British Army, I attended the course myself and have since sent several staff members to attend. The course gives an in-depth understanding of security risk issues and how to tackle them, imparting life-long skills that can be employed in a wide range of situations both inside the forces and in future civilian employment. The quality of the lecturers is excellent, from post-graduate level academics to published authors and top end security professionals. Students quickly improve their verbal presentations, report writing and planning skills through practical exercises under pressure. The SRMC also provides several qualifications recognised in the security sector and helps individuals develop their professional networks. A number of military personnel, as well as Service leavers, found it invaluable. It is an ideal course to access through the ELCAS route.
I can now quite genuinely put my hand on my heart and say with absolute integrity that the course is up there as being one of the best and most rewarding professional courses that I have had the pleasure of attending. The quality of the speakers and instructors that we have worked with was exceptional. Never before have I seen a course gather so many world leaders in their respective fields. Also of exceptional quality were the delegates themselves. Strong personal and professional relationships have been formed, which will only further nourish our networks and capabilities.
The course was excellent, challenging and a great confidence builder on the road to becoming a Security & Risk Management Consultant. It helped me understand better and build on processes that I had experienced working in the Military and in the private security industry. The broad spectrum of subjects covered within risk management was an excellent insight into other avenues within the security industry that I had little or no knowledge of. The speakers and lecturers were of an excellent standard and brought a wealth of knowledge and first-hand experience to the varying subjects that were covered. In particular the 'Crisis and Disaster Management' day with Professor Edward Borodzicz and 'Detecting Deception'  were very interesting and informative. On the whole I would definitely recommend this course to anyone wishing to progress in security management or to advance their experience into a qualification.
I have just finished a demanding and intensive two weeks on #SRMC and I cannot recommend it enough!
I wouldn't often be compelled to write my reflections on a course. However, considering the excellence displayed by the Frontier Risks Group it's difficult not to highlight the importance of attending. It will dramatically change your perception of risk and your organisation's ability to harness the opportunities it presents.
The course delivery and content were unparalleled. Comprehensive and focused on application, credible scenarios, speakers and assessments. All tailored to enhance current understanding and experiences. Enabling individuals and organizations to operate in what has been a year of unprecedented risk and uncertainty.
And so to a few reflections, 6 months on Post SRMC
On a day to day basis, I've found the course enormously useful in giving me a structure to hang the work I'd already been doing on as well as providing me with a wealth of new resources to dig into, and some ideas on alternative approaches to writing threat assessments and journey management plans. I've been fortunate to have the opportunity to research and compile a number of different threat assessments since the course for differing countries and for projects with differing threat profiles and the course has definitely helped me streamline my approach to these.
'An Art or a Science?' It's true that Risk Management is both an art and a science at the same time – whilst a scientific approach of collecting the best data possible, and basing risk probability on the balance of evidence from past incidents and similar situations can be very helpful, when considering risk in a security setting one always has to consider what we do not and cannot know and the potential for Black Swan events – your imagination (or perhaps, more accurately, your adversaries imagination) is your only limitation!
'Sometimes it's preferable to tear up the rule book' It's human nature to look for structure, to try to categorise and find linkages between events and situations, to yearn for a process to follow when things start to go awry, and in many situations having standards to follow or adhere to can be immensely useful. But sometimes, particularly in a crisis, thinking outside the box can pay dividends.
'Communication underpins all' Whether pitching to a client, or seeking to lead a cohesive team within a company, effective communication in person, using visual aids and through written reports is critical to engaging your audience and getting them to buy into your brand or the service/product you are offering. Effective communication really is essential to everything we do.
In 2016, where it seems a day doesn't pass by without something security or risk related in the media – be it terrorist attacks, cyber-attacks, migration crises or leaking of confidential papers, this course with its excellent range of speakers and facilitators is ideally set up to provide a broad basis for those working the risk management arena, and I whole heartedly recommend it to anyone considering it. Thanks again to it Pete, Duncs and the rest of the Frontier Team for all the effort they put into ensure this is a fantastic course – I look forward to catching up with everyone at the Alumni events.
Just quick one for all service leavers looking to enter in to the security industry,! What I would say is, use your ELCAS wisely and do some due diligence on the training providers you are about to spend your money on. I can honestly say that the best use of my ELCAS and has stood my CV out amongst others id Frontier Risks SRMC course. PS! I am not on commission here, I just hive credit and respect where its due and they deserve it 100%.
I also wanted to say thanks to you and the guys again for the SRMC course in November. It turns out a job application I put in while I was on the course has come to fruition and I will shortly be starting a new role as a Digital Security Coordinator, responsible for digisec for newsrooms across the world! Im full of confidence and feeling inspired and empowered by the team and the training. Thank you.
I really enjoyed the course and it was great to connect with serving military and veterans.
The course was really insightful, you have an extremely professional, relaxed and warm way of running the course that makes everyone feel included.
I will continue to recommend the course to new members of staff and anyone I know looking to go into security and risk management. Top Class guys.
Hope you are okay! I was very surprised this afternoon when I listened to my weekly blue light leavers podcast and heard your voice!
It was really good to hear you talk about how the course came about as I'd never really discussed that with you and I think you'll get a lot of interest after the way you put it across.
It's a great course hence why I signed up so I'm sure everyone else will feel the same! If anything I'm slightly annoyed I might have a lot more competition soon lol!
Hope you are okay! I was very surprised this afternoon when I listened to my weekly blue light leavers podcast and heard your voice!
It was really good to hear you talk about how the course came about as I'd never really discussed that with you and I think you'll get a lot of interest after the way you put it across.
It's a great course hence why I signed up so I'm sure everyone else will feel the same! If anything I'm slightly annoyed I might have a lot more competition soon lol!
Just to give you an update, I'm not quite at the point where I'm ready to leave the Police just yet although I keep my eyes out regularly for opportunities. Doing the course has already helped me out internally as it's made senior managers take me a little bit more seriously, assisted me in my promotion and has potentially opened a door to take a counter terrorism security coordinator role which is usually reserved for officers of inspector level and above but with the completed level 5 they are willing to consider letting me do it despite only being a sergeant and that would be the first time they let someone of that rank do it.
Just thought I'd drop you a line with some news. Next month I start a new role as a Uni Lecturer in the Faculty of Law, working on the Policing Degree entry routes. It's only because of the pathway I took with you guys that this has happened as I wouldn't have got the MBA and all that goes with Frontier if it wasn't for you. There is now scope (they've already mentioned it to me) for doing my doctorate. See you at Alumni.
Firstly I have really enjoyed the webinar series in lockdown. I think during these crazy times there has been an obvious contrast between those who have pulled the shutters down and complained a lot and those who have adapted and worked out ways to improve and innovate thier businesses and opportunities. As always you guys are doing some great stuff.
Finally, since doing the course exactly two years ago, I have obviously set up a business which as you guys know continues to be a massive learning curve, I have done internal investigation work in the Army, Navy (yes, your lot), RAF, Civil Service and Cabinet Office as well as several large pharmaceutical companies. I also have clients in the HNW and football world and continue to work pro bono on some of the most high profile miscarriage of justice cases in the UK. I cannot thank you guys enough for what you have done for me and the direction I am now taking.
A huge thanks and congratulations to the frontier risks team for delivering a very well balanced yet highly informative course. As a former Tier 1 operator for UKSF the SRM course has provided an academic pathway to my practical real life experiences allowing for personal development within civilian street. I strongly recommend this course as a pathway.
Again thanks for the course and hopefully catch up soon at the Alumni.
After finishing the SRMC I embarked on my final year of university which saw me graduate with a First Class degree in BA War and Security Studies from the University of Hull. Notable works I did were my dissertation which compared cyber warfare strategies of the UK and US, a risk report on a hypothetical oil exploration in the Barents Sea by Equinor Energy and my personal academic interest in Strategic Culture (how the culture of states and institutions impact upon their decision making and performance). After graduating, I found a summer job with the Royal Household and remain excited what the future brings for me, thank you for the opportunity and see you at Alumni.
Having completed the SRMC course at the Emergency Planning College in York with Frontier Risks, I would like to take the opportunity to thank Pete, Duncan and the team for delivering an exceptionally high quality course. As a serving member of the armed forces who is preparing for a future a career, I can whole heartedly say that the SRMC course has assured me that this is an occupation I wish to pursue. The wide variety of guest instructors and speakers from all backgrounds, who have excelled in their field, have highlighted to me the benefits of a detailed understanding of not just the security industry but a deeper understanding of business, will allow a consultant to provide a much more professional service. The SRMC course has provided me with a much broader knowledge of the security industry than I could ever have imagined at the start of the course. The facilities at the EPC were excellent and encouraged the students to not only interact for presentations but to also network with other professionals. I can highly recommend the SRMC course to anyone wanting to broaden their knowledge of the industry. I am looking forward to completing the assignment and continuing the MBA pathway that is offered with the course. Thank you again Frontier Risks.
First off, thank you for an incredibly valuable two weeks. I've attended numerous courses throughout my career, from those focussed at the tactical end of the spectrum, through to post-graduate academic study. I can safely say that the SRMC has been the most professionally delivered, well researched programmes that I have attended. The quality of the course structure, the credibility of those who deliver it, and the professional experience of the delegates is, in my experience, unrivalled. The SRMC has already helped me with approaching some of the professional challenges I face with a new perspective, not least through the application ISO31000 principles.
Contact us today to secure your space or get more info on SRMC®